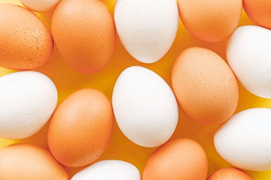 What do you do when a small "fry" Movement like ours receives a telephone call to say, "We have 1 000 eggs for you?"  Naturally, you scramble to collect them! Once they were all  safely in the office we contacted our groups to see when they could take delivery.  
Our volunteers hatched plans with what to do with the eggs. Banana loaves and bread were baked for distribution, trays of eggs were delivered to beneficiaries and the Kleinvlei group made egg sandwiches for their soup kitchen. All in all all the recipients had an "eggs"tra special day.
Thank you Nazareth House for this incredibly generous donation.